Weddings
Plan your wedding on the pristine shores of Koh Samui. Villa Riva has a custom-built, beachside deck where events and weddings can be organised. Imagine this - you and your partner, holding hands as you say your vows, standing in a gazebo to the backdrop of the blue sea. Your family and friends, dressed to the nines, seated on the deck for the ceremony. The event takes on a more social vibe after the vows, with everyone milling about, and drinks and food being served at the purpose-built service counter and bar, while the DJ plays your favourite tunes.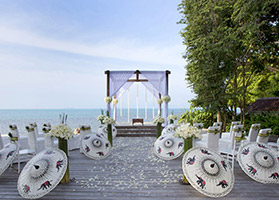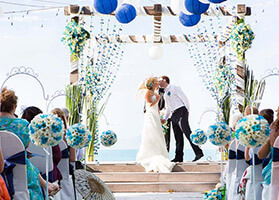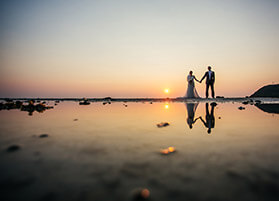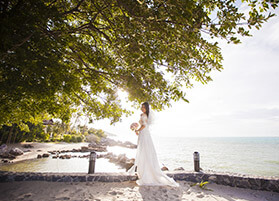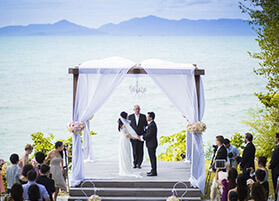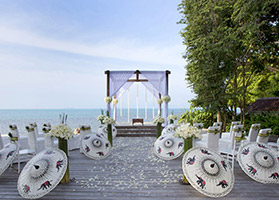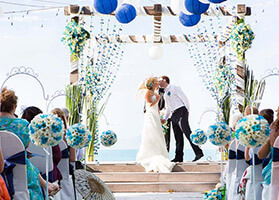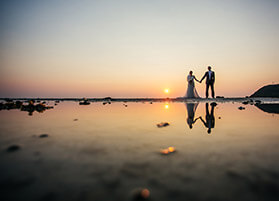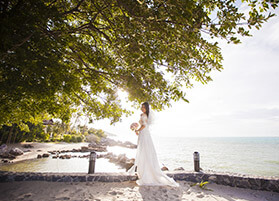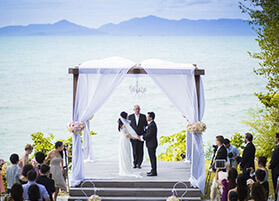 Love it? Get in touch with our events team and we will be happy to recommend wedding planners, photographers and videographers, caterers and others who can make your wedding really special.
For other events, we can organise caterers, clowns, magicians, jugglers, singers, dancers and entertainers of just about every kind you can think of.
Maximum people sitting: 100 guests
Maximum people standing: 120 guests